We live in exciting and dynamic times. On the one hand, you have the Internet, and on the other, you have Internet hackers. The latter is the sort of lot who can create mischief if you allow them to. Today, cybersecurity is an ever-growing concern, and it should be, but for consumers, there is an easy way to navigate far from the treacherous traps laid out by malignant third-parties. In fact, web safety is easier now than it has ever been before.
Mainstream technology has evolved to the point where it feels very intuitive to avoid fishing emails, disreputable websites, and generally not fall for any of the old tricks. Admittedly, ransomware has emerged, but that is not something that should worry you too much if you are careful. Here are some easy to-follow-tips so that your next browsing session may come with a peace of mind for you.
1. Install the Necessary Software to Protect Yourself
A subscription to anti-virus software may seem a little wasteful at first. Yet, if you are in the habit of working with sensitive information, or even do your banking from your computer, you are far better off having that $80 contributed towards established anti-virus software. If you are not too sure if it's worth it, just think about this – all companies out there pay hundreds of thousands to secure their servers as best as they can. All executives who thought they could skimp on online safety have been rewarded by costing companies millions of dollars. Therefore, buying the software necessary to protect your communications and information is a smart idea and a worthwhile investment, to begin with. Here are a couple of fantastic solutions to try:
Malware Pro
Kaspersky
AVG
Norton Web Security
2. Avoid Dodgy Websites
It's hard to tell if a website is dodgy, that's true. Many fishy websites end up presenting themselves as reputable ones. Yet, you should avoid any website that has no security installed, to begin with. It's easy to verify if an SSL encryption is present by looking for the green padlock, although even that is a bit of dated advice. Today's browsers are mostly equipped with tools that allow you to dodge the pitfalls of your browsing experience. Even more importantly, Google's standards for what can be displayed to you are increasing.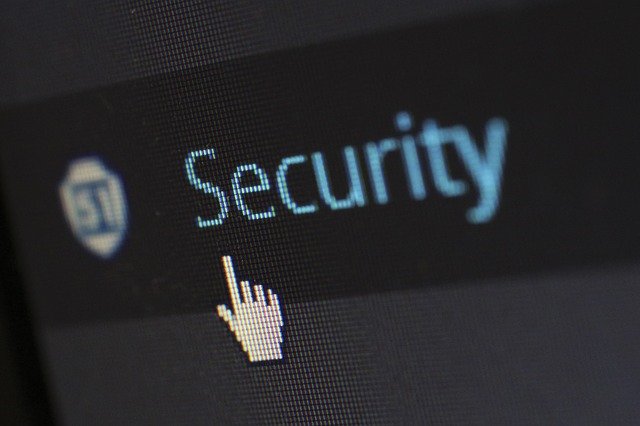 That means that less bad content and websites will show and therefore, your risk of hitting a virus would be diminished. However, you should also exercise some caution.
3. Enjoy Your Hobbies by Picking the Best Sites
There are many things we can do online. Watching great content, playing online games, and more are just some of the many options. If you want to play online e-sports, for example, you will probably want to make sure that the site is safe and sound. One way to do that is to visit a professional reviewing service where all reputable and trustworthy brands are listed.
Of course, since it's a matter of online security, you should always follow tips 1 and 2 and do your own due diligence. However, most people have a positive experience with a reviewing service more so than they do not. Once again, the key is to identify the websites you can trust and those that don't pass muster when you put them to closer scrutiny.
4. Keep Your Data Safe
Encryption is one way to make sure that your data is safe on your computer. Encrypting important documents may seem like a bit of a hassle at first, but imagine a ransomware attack where the attacker ends up being locked out just the same out of your computer.
It's not ideal, but encrypting data is a great way to give yourself some breathing room and ensuring that you are doing well. Another thing to do to keep your data safe is to keep leisure separate from business. You can buy a small entertainment system or a laptop for your leisurely activities and keep another dedicated machine, or even your phone, for operations such as banking, for example, which is proven to be the safest way.
5. Keep Cold Copies of Everything
The last tip is actually quite easy. Scan the information you want to safeguard, put it on a flash driver – which has also been scanned for viruses – and have the backup ready. This works, but you will have to also encrypt your information on your computer to make anyone trying to poke around your personal digital footprint feeling very silly indeed.
6. Protect Your Home Office
With so many people working from their home during the Covid-19 era, it is imperative that your "office away from the office" has the same security levels as your normal company workspace. A wise plan of action would be to install a lock for your home office to ensure none of your computers or laptops go missing along with your workplace's valuable database.